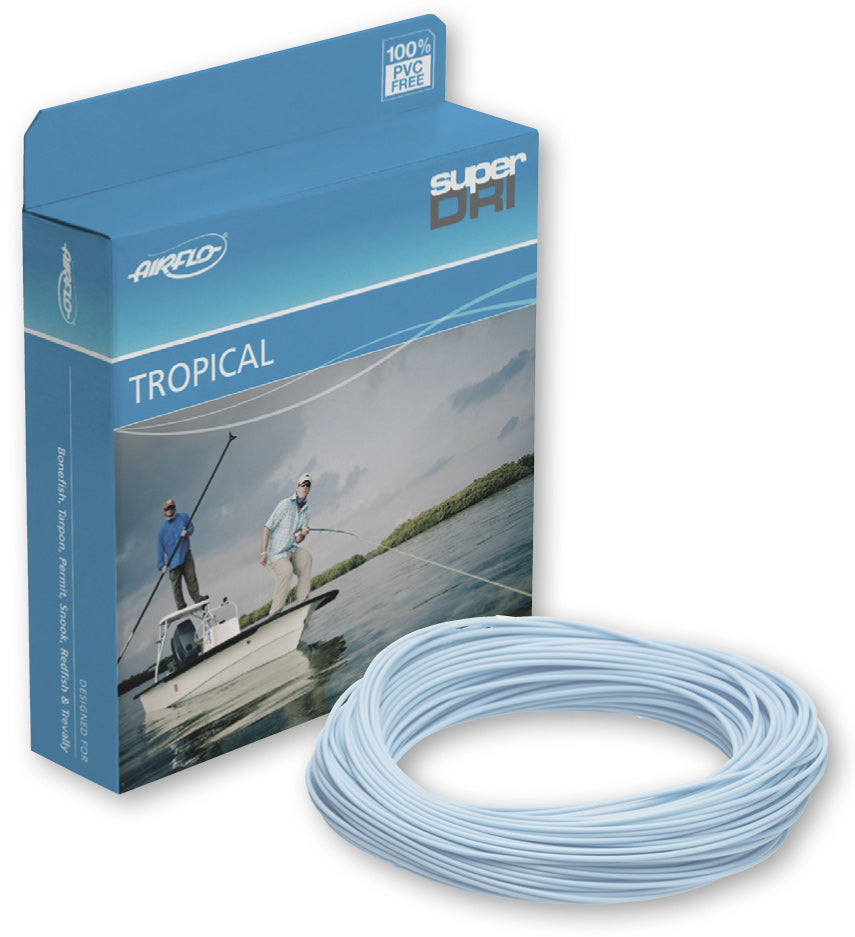 Airflo Fly Line Ridge Tropical Floating Tarpon
To many fly anglers, tropical flyfishing is the grail of the sport. The hot humid air, crystal clear water and the immense variety of available fish make it every fly angler's wet-fly dream. The very same heat that makes it so appealing often makes it a difficult endeavor for fly fishing lines. Traditionally you need a stiffer coating material in order to withstand the heat--otherwise you end up casting sticky spaghetti. Often times, those stiffer coatings make the line feel like you're casting cable.
Enter Airflo's Ridge Tropical Saltwater lines
The thought of setting 4/0 hooks into galvanized buckets with a flyline that doesn't act like a bungee cord is no longer just a dream -- Airflo's new Ridge Tarpon line makes our fondest hopes a reality. Airflo's Power Core has hooking power that puts you quickly in control, and the new Ridge coating keeps the running line from tangling on those adrenaline filled power-casts.
Core: Power Core
Taper: WF
MSRP: $79.99
Sizes:10 through 12
Color: Sky Blue