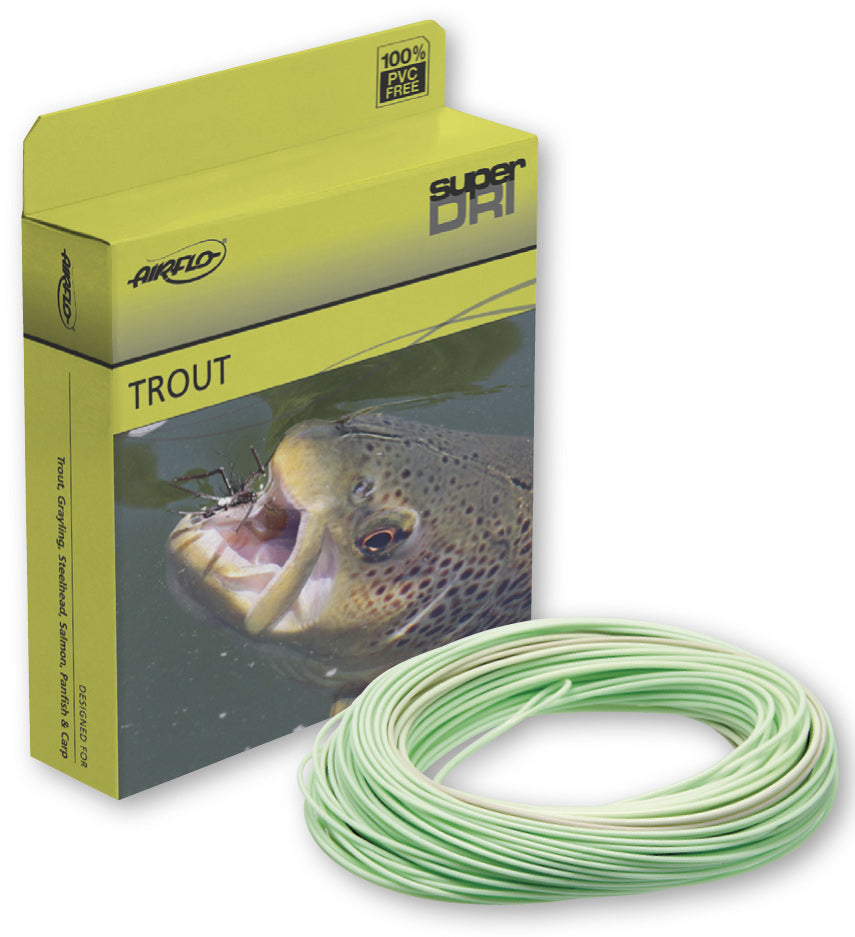 Airflo Super-DRI™ River & Stream
Dry flies and other small flies can require delicate presentations in more technical fisheries or where fish are easily spooked.

The Super-Dri River & Stream features our most tried-and-true presentation taper design.  With its long, delicate front taper, and extended rear taper, you're ready to gently lay the smallest dry flies out on short and long casts.