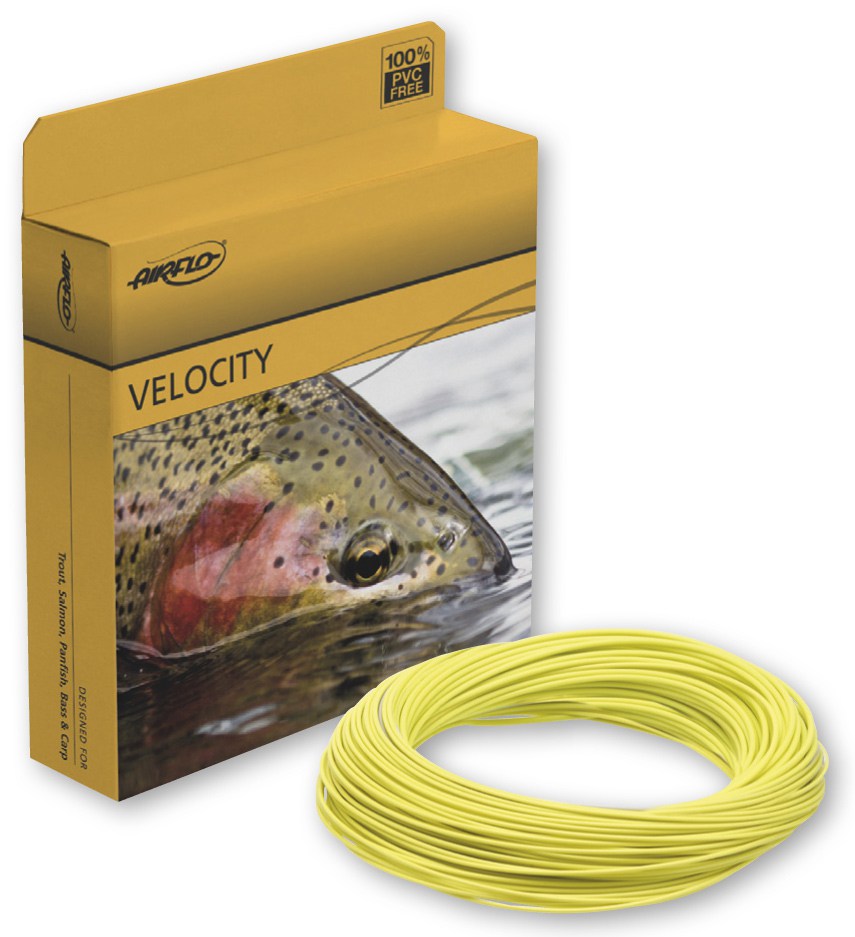 Airflo Velocity WF Floating Fly Line
A perfect line for those new to the sport or just getting back into it.
The Velocity has been further improved for 2011 with the addition of a useful loading zone indicator on the rear taper that allows you to easily visualize when you have the optimum amount of line outside the tip ring. With its user friendly taper design, the long rear taper allows the line to grow with you as you improve and increase your casting range. Velocity has many of the features found on Airflo's premium lines, available in Floating, Clear Intermediate and Fast Sinking.
The Velocity Weight forward floating is a great all around floating line for beginners and advanced anglers alike. If you're looking for an inexpensive line solution, this is it!
Core: Braided
Taper: WF
MSRP: $34.99
Size: 4 through 9
Optic Green